Salesforce Sales and Service processes automation for a cloud solutions leading provider
Xsight Labs is a fabless semiconductor company based in Israel and the United States.
Founded in 2017, Xsight Labs has assembled a world-class engineering team to re-architect the foundation of cloud infrastructure by delivering a broad portfolio of products that enable end-to-end connectivity and tackling modern data center challenges. We needed to implement a CRM solution for Xsight Labs that could manage:
● Streamlining complex sales processes
● Custom pricing, quotation and forecasting methodologies
● Partner request management process
● Support and technical teams seamless and efficient interactions.
● Data integrity and integration with different sources of information (Jira, corporate website, partner portal)
Nubessom developed a robust Salesforce CRM solution using Sales, Service and Experience Cloud for:
● Capturing Leads from the company's website.
● Sales process management with custom Forecasting, Pricing, and Quoting processes.
● Support management process based on Salesforce Experience and Service Clouds.
● Partner portal for tracking customer interactions.
● Automated responses and email notifications both for internal and external portal users.
● File sharing solution for internal and external users, for Case management process and Product documentation.
● Jira integration for sales, service and technical teams interactions.
Customer quotes approvals and creation
Technical and support teams processes by integrating Jira with Service & Experience Cloud
Partner Relationships Management via Partner Portal
Analytics and forecasting Org-wide

Salesforce solutions we used
Lead process automation with scheduled reporting and customers web forms setup.
Guided Sales Process implementation, including Forecasting and Revenue Scheduling.
Product database setup, including product families and hierarchies.
Quote PDF document and Quote approval automation.
Support Process setup, including automated Case Team assignment.
Automatization of the full cycle of partner interaction using Partner Portal.
Document management and file sharing.
Order and Contract management.
Org-wide Task and Activity Management setup.
Email automation for internal users and partners.
Security and access rights setup.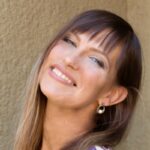 Business Operation Manager @ Xsight Labs
"We are very happy that we chose Nubessom as our Salesforce implementation partner. From the very first engagement, their transparent communication style set the tone for the whole process. The team has been extremely professional and thorough – they have been available to answer all our questions, and went above and beyond to ensure our satisfaction with the results. On top of delivering a very well-designed system, their user documentation is extremely well executed too, and will ensure smooth onboarding for any new Salesforce users joining our company. I will not hesitate to recommend Nubessom to all our partners and friends – they have done a great job! – and we are looking forward to engaging with them in the future when we will need to update the system."
ISV App Development - IP Management Solution
IPfolio provides next-generation, cloud based, IP management software, that helps companies creating and managing a corporate IP Portfolio. IPfolio hired us for the full cycle development of an ISV App with a team of one architect and four developers.
PASHA Travel is a regional tour operator for Azerbaijan and Georgia. The client's goal was to digitize tour management and automate sales processes, reservations as well as partner & service supplier management.
Digital Athletes Community
To make the 1st ever European Olympic Games in 2015 in Baku a success, the Baku 2015 European Games Olympic Committee needed a digital community for 6,000 athletes from 50 nations.
Request a consultation from us!